Accommodation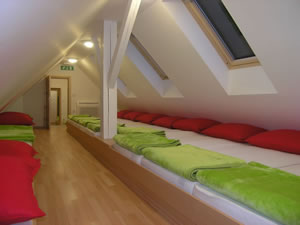 Two air conditioned bedrooms with joint beds are available.
In first room are 6 beds.
In second room are 13 beds.
Available is also room with four bunk beds (for 8 people), two rooms with two beds (for 4 people) and one room with three beds (for 3 people)
Altogether are 34 beds in lodge.
Gallery